Expert Commercial inspectors.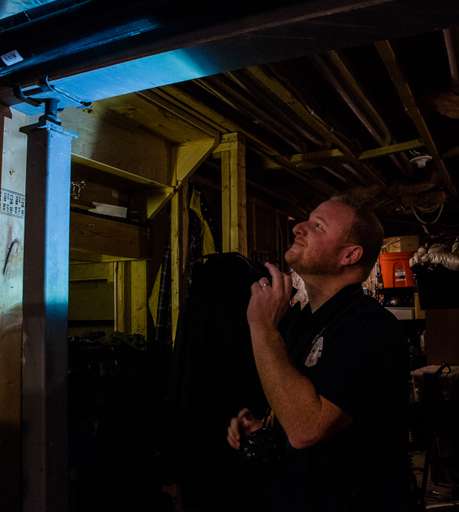 Protect Your Investment.
Leasing or buying a commercial space can be a big decision. Before you lock down your commercial building, we inspect commercial properties to protect your interests.

Trained Professionals.
Our inspectors will provide you with a detailed accurate assessment of the building to help rule out any potential problems, and help minimize risk.

Detailed Report.
Every commercial report will include photograph documentation followed by descriptions of the property, scope of work and limitations, major elements of the property, deficiencies, and recommendations.
Commercial Inspection Services

Retail and office
Maintaining a safe environment in the workplace should always come first. Our inspections will include interior and exterior, including parking areas.

Warehouse and light industrial
Manufacturing buildings that produce goods are intended to generate profit; our inspections will highlight the true condition of the building.
Special Purpose Facilities
This includes fitness centers, arenas, as well as entertainment facilities, our experts will help you be prepared on evaluating the properties condition.

Hotels
Similar to multi-unit inspections, this type of property will entail several individual assessments.

Apartment and Multi-Unit Residence
This includes residential properties such as, apartments, condominiums, and town homes. The inspection is designed to inspect the interior of each individual unit, as well as communal areas.

Triple Net Lease Inspection
When changing tenants in a commercial property it is important to assess any damages that have accrued to ensure your tenants are safe and happy.

Commercial Draw
Our inspectors will visit the work to evaluate current progress on what has been reported, making sure your project is completed satisfactory.
Our commercial reports are available in print and digital versions.
Your commercial inspection will include:

Structural system

Roofs

Exterior walls

Hallways and stairwells

Sample units

Underground parking garage

Plumbing systems

Electrical systems

Mechanical systems

Safety features

Site components

Parking areas and exterior lighting

Infrared scan of relevant areas

Customized report to the style and type of building
Proudly serving Southwestern Ontario from London to Sarnia to Woodstock.
Our guarantee to our clients.
We are committed to protecting your investment and providing with you with fast & reliable service. That is why we guarantee rapid turnaround for home inspections. If we cannot schedule your inspection within the next 3 business days, we will give you $50 off the inspection.
Ready to book an inspection?